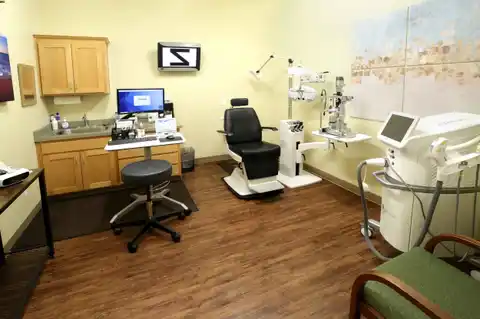 At Family Eye Care, we can provide eye care and annual wellness exam. An optometrist on our team looks forward to serving you and your family. Our optometrists are board-certified and can help you to understand your eye health needs so that you can make the right decision concerning your vision.
Our Chico, CA, optometry staff cares about the eye health of you and your family. We help you to find appointments that fit your schedule and provide you with an eye health plan so you can understand the different options available to you, such as prescription glasses, specialty contacts, and more. Call to schedule a visit with an eye doctor on our team.
Schedule Your Eye Exam with Us
Are you having difficulty focusing after spending long amounts of time in front of a computer screen? Has your vision gotten worse over the years? Do you have reason to believe your child is struggling to see properly in school or in front of the computer? These are all reasons to get an eye exam with us Family Eye Care in Chico, CA.
Our office offers a selection of prescription glasses, lens options, and contact lenses, including specialty contacts. When you speak with an eye doctor on our team during your eye exam, the optometrist will ask you all about your day, your habits, and your needs. There is not a one-size-fits-all solution to eye health. Instead, you need something that works with your day, your routine, and your activity level.
This can mean a suggestion towards anti-glare lenses to prevent eye fatigue, transition lenses to protect your eyes outdoors, or specialty contacts if you're hoping for a dramatic look.
Detecting Eye Diseases
An eye exam from an optometrist on our optometry team can detect various eye disease that you might not notice otherwise, including glaucoma. You might not notice the symptoms of an eye disease until vision is already permanently and irreversibly lost. These diseases are noticeably, however, with an eye exam. By detecting these diseases early, we can save you time and money, as well as damage to your eye health. Get routine eye exams to make sure that you can catch these conditions early, especially if you are older.
Book Your Exam with Your New Eye Doctor
Don't just learn about us, visit your new eye doctor. We are here for new patients and would love to get to know you. Give us a call at (530) 899-3939 to schedule at a time most convenient for you, and experience comfort and peace of mind from optometry. ;We at Family Eye Care in Chico, CA, are here to help.